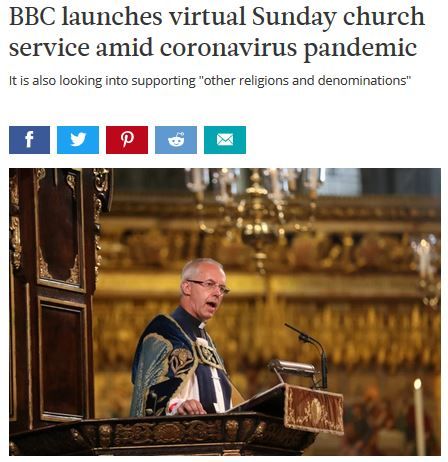 The BBC has announced it is launching a virtual church service on Sundays amid the coronavirus pandemic.
The virtual church service will take place on Sunday mornings across local radio in England, initially led by the Archbishop of Canterbury, Justin Welby.
The BBC will also aim to broadcast a weekly Sunday morning church service on BBC One, but this will be subject to outside broadcast capacity.
More information will appear here when details are known. We would hope that this would be something we could all view simultaneously in our own homes as an act of worship together.